All my "Year in Review" RescueTime reports from 2017 to 2020.
2020#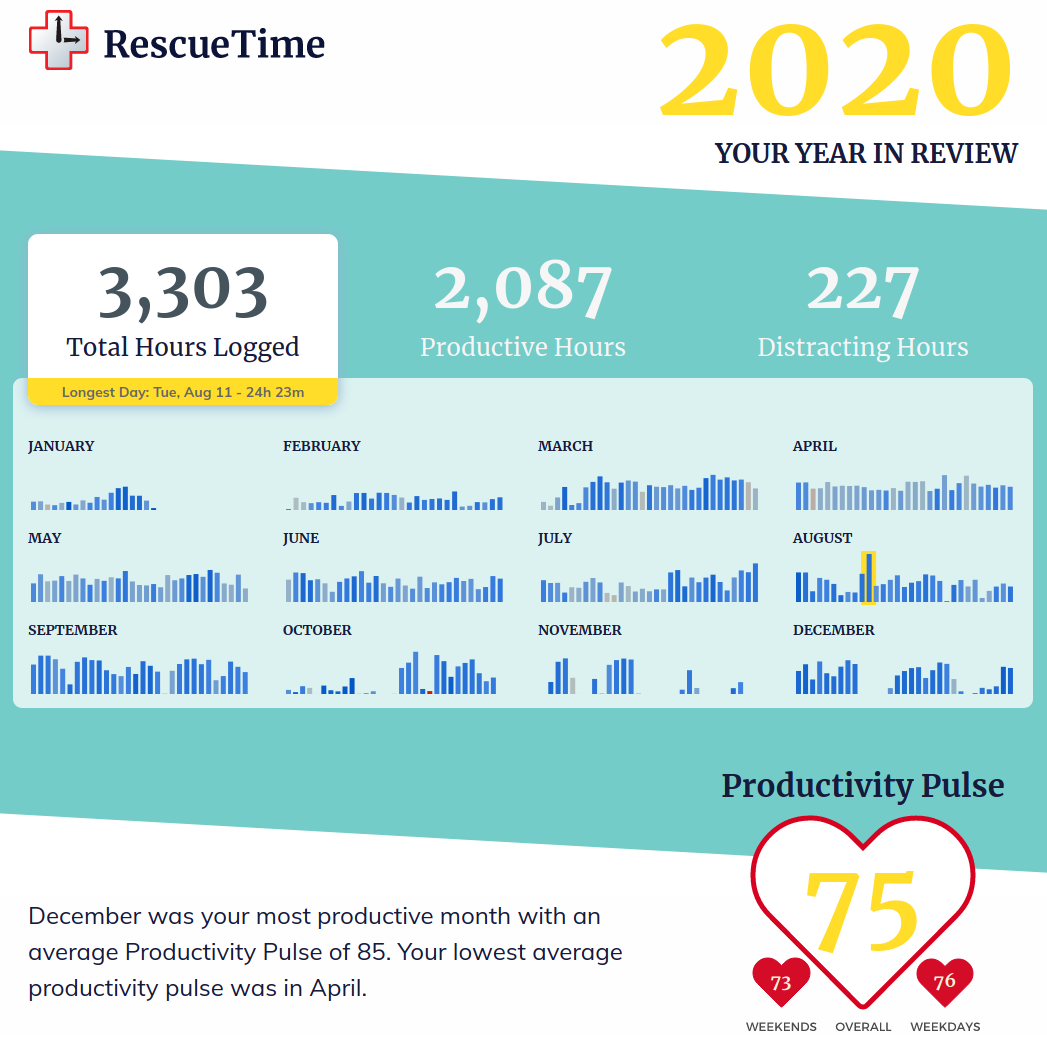 2019#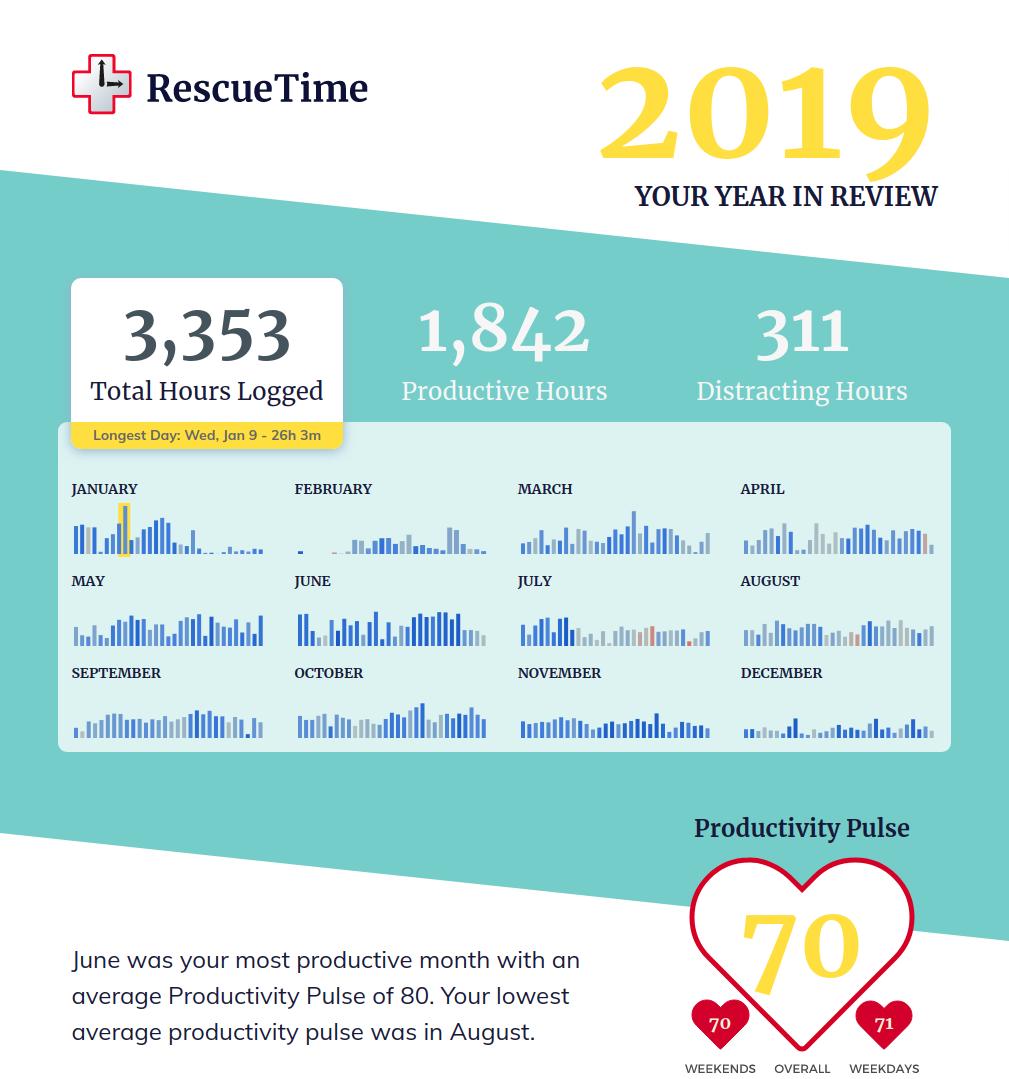 2018#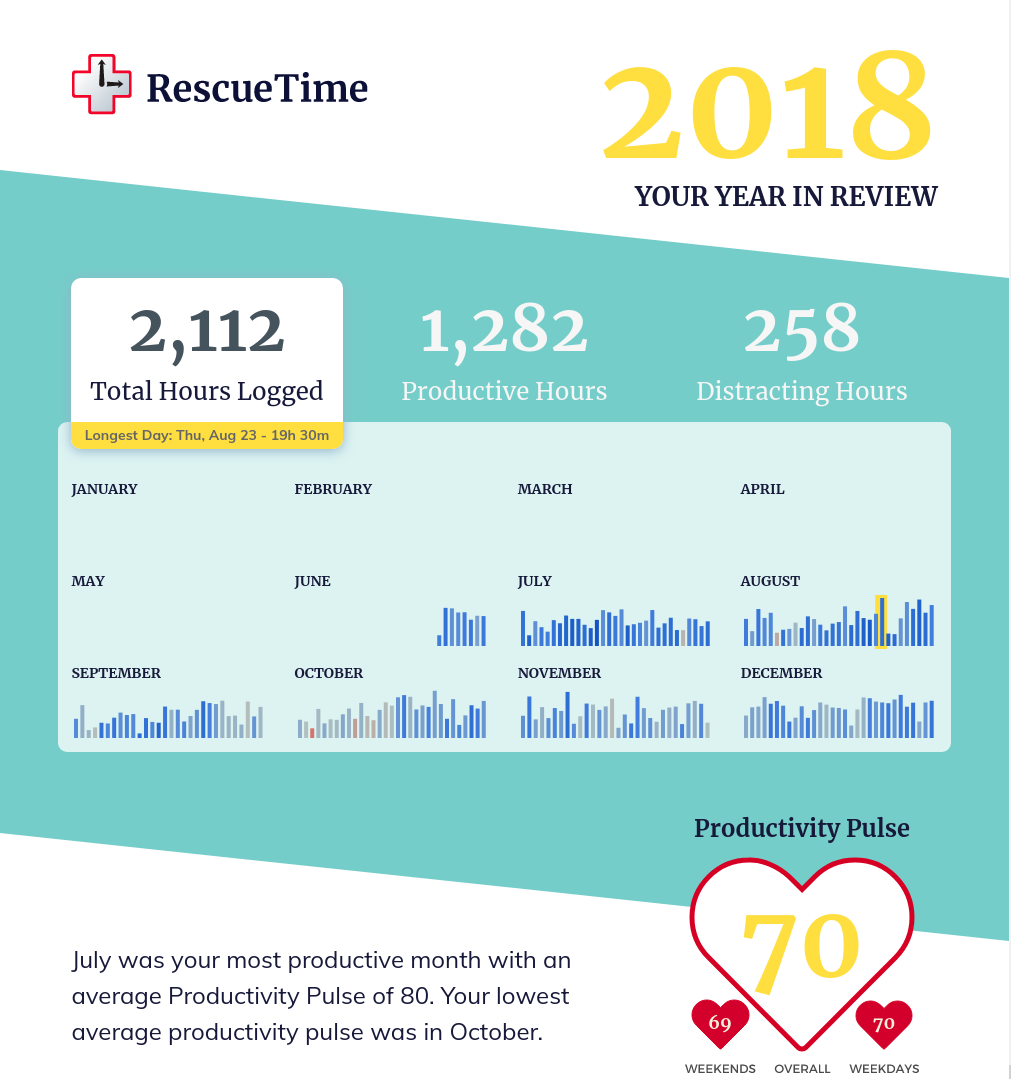 I have been using RescueTime since 2016 and a "premium" customer from 2017. However, 2017 report is missing as I couldn't generate it from RescueTime website now.
The Why#
These reports are useful data for my monthly self retrospective session. By sharing this data publicly, I hope you can learn and get a sense about my productivity for my primary role as a software engineer.
---
Oh, I hope it's not too late to wish everyone, a happy and productive 2021!
That's all I have for today. Taa…